Configurations
3 ways to set-up your shop.
Desktop PC & Laptop
Running your shop in your browser on your PC or Laptop is the cheapest and most flexible option. Usb barcode scanners are natively supported. Receipts can be printed on any thermal or inkjet printer compatible with your web browser.
Extra hardware such as weighing scales or ESC/POS printers can be used with the PosBox.
Tablet (iOS and Android)
Tablets take a lot less space, their touchscreens are a joy to use. And they are light enough to be freely moved around your shop. Or you can put them in a nice stand and secure them on your front desk.
Of all stands and tablets we recommend the iPad Air 2 and the Heckler Design Windfall Stand.
Industrial Touchscreen
Hard to break and steal, industrial touchscreens are the perfect solution for shops and restaurants with a high volume of staff and customers. PuraConsulting App POS on industrial touchscreens is compatible with the same peripherals as Laptops & PCs.
---
PosBox
The cross-platform hardware solution.
What is the PosBox?
The PosBox is a small device that allows you to use the same industry standard USB POS peripherals on every device (PC, Mac, Linux, iOS, Android ). Not only does it makes the setup easier, it actually lowers your costs.
Easy to setup
Plug your peripherals to the PosBox, connect it to your local network, and you are done. Restart your PuraConsulting App POS, and your peripherals are ready to use.
Open source hardware
The PosBox is based on the Raspberry-Pi platform and is made of Open Source Software and Hardware. You can buy it from us, or you can build your own.
Lower your costs
The downside of iPads and Android tablets as POS device is that lacking USB connections, you need to buy specific Apple-certified bluetooth peripherals. Those are much more expensive than their industry-standard USB equivalent. By letting you use those less expensive peripherals with a Tablet, your costs are greatly reduced.
---
Buy the PosBox
Shipping locations vary per product
---
Barcode Scanners
PuraConsulting App POS will work with most USB Barcode Scanners, connected to the PosBox or directly on your computer.
Bluetooth barcode scanners and network receipt printers are supported natively, USB barcode scanners, printers, etc. are supported with the PosBox.
Of all compatible barcode scanners, we recommend the Honeywell Eclipse product line. They are compatible out of the box with the PosBox. If you connect them directly to your PC they need to be configured to use your pc keyboard layout.
Honeywell Eclipse
---
Weighing Scale
The PosBox enables PuraConsulting App POS to integrate with electronic scales. The product weight is read in real-time from the scale to your point of sale.
The PosBox natively supports the Mettler Toledo Ariva product family.
The ADAM Equipment AZExtra family is also supported (as of v15).
Support for other models can be added on a case-by-case basis.
Mettler Toledo Ariva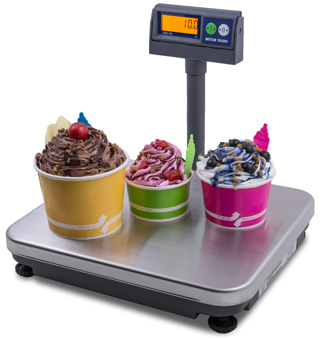 ---
Cash Registers
PuraConsulting App POS can operate any EPSON compatible cash register. Cash registers can be opened manually with a key or remotely by PuraConsulting App POS.
A PosBox and a PosBox compatible thermal printer is required to operate the cash register.
We recommend the
Metapace K-2
---
Receipt Printers
With the PosBox
The PosBox is compatible with popular thermal printers such as the EPSON TM-T20, the EPSON TM-T70, the EPSON TM-T88 and the Star TSP650II.
Other printers that support the ESC/POS protocol natively (not via software emulation) will often be supported too.
Support for other printers can be added on a case by case basis.
On PC
PuraConsulting App POS can print on any web-browser compatible printer. This includes most inkjet, laser and thermal printers, connected by USB or via network. We recommend using the PosBox for easier setup and faster printing.
EPSON TM-T20

EPSON TM-T88

Star TSP650II

USB interface only
---
Card Readers
The PosBox supports the Magtek Dynamag, a USB magstripe card reader for merchants that want both security and ease of use. Only card readers encrypted by Vantiv will work with PuraConsulting App POS. Contact Vantiv
Dynamag
---
Payment Processing
Get fast, reliable, and secure payment processing with MercuryPay, a Vantiv product, for your PuraConsulting App POS, PuraConsulting App mobile application, and website in U.S. and Canada.
Enjoy reliable uptime, real time transaction viewing, next day funding capability and promotional payment options.
---